Fast and Reliable House Rental Platform
Securely rent some of the best and affordable properties in Istanbul
Just looking around? Use quick search by category
The Latest Listings
View the latest properties around you. Rent fast, Secure and Schedule visits online.
Ready to start your exciting journey wth us!
Watch the video presentation to guide you through RentRovi's world
Coming Soon
How to use RentRovi as a landlord?
01

Sign Up

To be able to rent out on RentRovi, you first need to register by creating a new account, and pass the security checks.

02

Add a Property

Create a new post. Once your property has been verified and confirmed by one of our Rovi(Homecheckers), publish it.

03

Find Secure Tenant

Take the hassle out of finding renters, just sit back and relax. We will find a secure tenant for you within 7 days.
How to use RentRovi as a tenant?
1
Search and Find
Technical information, pictures, 360 views and videos will help you choose the right home you are looking for.
2
Identity Checks & Online Visit Schedule
Once we investigate that you are trustworthy, you can schedule a visit tour to see the property you want to rent.
3
Pay & Move In
If everything is as you want, sign the contract, proceed to the payment and move in.
View More Details
Testimonials
Here is what our customers have been saying about us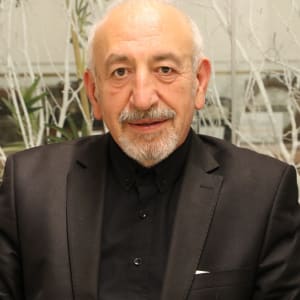 "Ben RentRovi ile bir arkadaş tavsiyesi üzerine tanıştım. Bugüne kadar on beş dairemi sorunsuzca kiraya verdiler. Evlerimi hem hızlı kiraya verdikleri için hem de güvenilir kiracılar buldukları için kendilerinden gayet memnunum."
Selim Kafalı
Landlord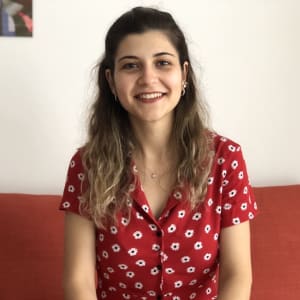 "RentRovi ile internette yaptığım araştırmalar sonucu tanıştım. Evim üç günde kiraya verildi. Almanya'da yaşıyorum evim sorunsuz şekilde RentRovi tarafından yönetiliyor."
Aylin Özkan
Landlord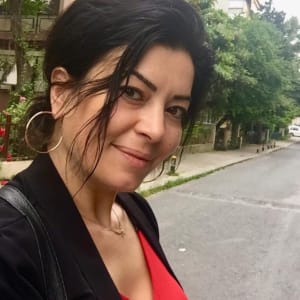 "Rentrovi ekibi benimle iletişime geçti, tanışmamız bu şekilde oldu. Yaklaşık bir senedir evimi sorunsuzca yönetiyorlar. "
Yeliz Kaya
Landlord
FAQ
Find useful info on how to start, rent, manage your listings, and more on RentRovi.
Getting Started
What is RentRovi and how does it work?
RentRovi is a medium and long term home rental platform that offers end-to-end management for landlords and tenants.
Is it advantageous to rent a house through RentRovi?
When you rent a house through RentRovi, we reduce your house visits by 60% thanks to the correct location, pictures and videos, and you can even rent a house online from where you live.
Thanks to the favorable commission and different deposit models we offer, we save up to 50% in the first rental compared to traditional real estate offices.
When you encounter a problem with the house after the rental, you can reach it online 24/7.
Who can rent or rent out on RentRovi?
Anyone can rent a property on RentRovi.
As long as you have a valid and legal status. For foreigners, a valid Resident permit / Visa is a must.
Same for landlord, any house owner can rent out on RentRovi, as long as you are the legal Owner of the property / properties that you wish to list, or you have the right to rent out the property / properties that you wish to list.
In which cities do you serve?
For now, we only provide service in the big districts of Istanbul.
In the first months of 2022, we aim to serve in all of Istanbul and Turkey's three largest cities.
Pricing
Sales Questions
What is RR-Deposit-Free?
It is a rental option that is reflected in one-year rent by taking 3/1 of a deposit without making a deposit while renting a house. This fee is not requested from the landlord at the end of the rental.
What is the Installment Deposit and Commission Model?
This model is a model implemented in cooperation with RentRovi Koçfinans. We pay the landlord's annual rent in advance, and you, the tenants, can pay in 12 installments with a credit defined in your name without paying the deposit and commission all at once.
What is Deposit-Free Model?
From now on, the deposit you have paid to date is completely in your pocket with this model. As a landlord, you can get your entire annual rent in advance and you don't have to worry about paying monthly rent.
Usage Guides
How do I create an account?
To create an account as a tenant, press the Sign Up button and follow the instructions on the page.

How to book a visit?
From the property details page, click the Schedule a Visit button, select your available time range and submit your request. Within 12 hours the house owner or a RentRovi agent will answer you. You will be notified my email once your request has been answered, so make sure to regulary check your inbox or spam. You can Log In to your RentRovi account for any update.
Can I rent the house online without seeing it?
You can rent the house online with the help of 100% accurate visual and advertisement information. If the information in the image and advertisement is not correct after renting the house, your fee will be refunded exactly.
How long can I rent the house for?
The houses in our structure are suitable for renting between 1-12 months. The length and brevity of these processes are arranged according to the wishes of the host.
Still Need Help ?