It's Now Easy to Rent Out Your Home Quickly and Reliably!
Why House Owners Choose Us?
We bring your houses together with the most reliable tenants from wherever you live.
Have Peace of Mind with Reliable Tenants
The most important criteria when renting out your house is to find a reliable tenant. Therefore, before the rental process is made, the reliability of the tenant should be ensured. Since RentRovi does a rigorous credit and document analysis of tenants, this is no longer a problem for those who rent their homes with RentRovi.






Rent Your Home Quickly And Save Time
One of the most important issues for those who want to rent their house is time. Every day that the house is empty causes loss of income for the landlord. With RentRovi, the valuation of your home is done accurately and it is rented out in an average of 7 days. However, the official processes and the preparation of the required documents for the completion of the leasing process also cause a waste of time. If you rent your house with RentRovi, you will both increase your chances of finding tenants in a shorter time and save time by getting rid of paperwork and other official transactions.
Get Your Annual Rent Upfront and Don't Worry About Monthly Rent
What if you had a guarantee that you could get your rent on time and in full after you rented your house? RentRovi, in collaboration with Koçfinans, provides this opportunity to those who want to rent their house. Moreover, not monthly, but with an annual rental guarantee. By renting your house with RentRovi, you can collect your 1-year rental fee in advance and easily see your cash needs.





Have Your Monthly Rental Income Guaranteed
After your house is rented out, you don't have to worry about whether your rent is paid on time every month. All your money is transferred directly to your account on the date written on the contract. Moreover, even if your house remains empty, the rent continues to be paid.





Your Home is Protected with a Comprehensive Insurance
Do not worry about the damage that may occur in your home. RentRovi offers free home protection insurance against damages up to 50,000 TL.








Take Advantage of Our Post-Rental support Services
One of the greatest services RentRovi offers for you is to support you after the rental process. When the tenant has a problem with the house, they can contact RentRovi directly without disturbing you. Wherever you are, or whenever you need, RentRovi offers hassle-free property management for you.




Sadece 4 Adımda Evinizi Kiraya Veriyoruz
Ev sahibi formunu doldurup bize başvurduğunuzda 24 saat içinde sizinle iletişime geçiyoruz. Sizlere hiçbir zahmet ve masraf yaşatmadan, evlerinizi dört adımda hızlıca en güvenilir kiracılarla buluşturuyoruz.
1
Valuation of the House
Uzman ekibimizle evinizi değerlendiriyor ve sizin için en avantajlı paketi sunuyoruz.
2
Profesyonel Fotoğraf; Video Çekimi
Thanks to our professional picture and video shoots, home visits are reduced by 60% and we ensure that your home is noticed by tenants 10 times.
3
İlanın Yayınlanması
Evinizi RentRovi ve farklı platformlarda yayınlıyoruz ve evleriniz özel online reklam çalışmasıyla geleneksel emlak ofislerine oranla 5 kat daha hızlı kiraya veriliyor.
4
Kontrat
Siz hiçbir zahmet ve masrafa katlanmadan oturduğunuz yerden eviniz kiraya verilmiş oluyor. Geriye sadece size özel hazırlanmış olan kontrata imza atmak kalıyor.
Our Rental Models
Choose the model that fits you most, and start renting your house
Testimonials
Here is what our happy owners have been saying about us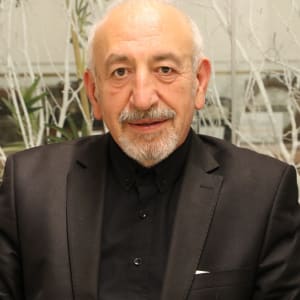 "Ben RentRovi ile bir arkadaş tavsiyesi üzerine tanıştım. Bugüne kadar on beş dairemi sorunsuzca kiraya verdiler. Evlerimi hem hızlı kiraya verdikleri için hem de güvenilir kiracılar buldukları için kendilerinden gayet memnunum."
Selim Kafalı
Landlord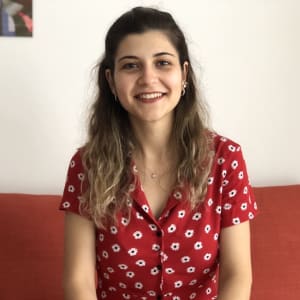 "RentRovi ile internette yaptığım araştırmalar sonucu tanıştım. Evim üç günde kiraya verildi. Almanya'da yaşıyorum, evim sorunsuz şekilde RentRovi tarafından yönetiliyor."
Aylin Özkan
Landlord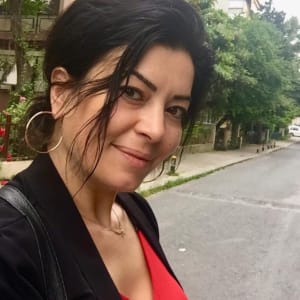 "RentRovi ekibi benimle iletişime geçti, tanışmamız bu şekilde oldu. Yaklaşık bir senedir evimi sorunsuzca yönetiyorlar."
Yeliz Kaya
Landlord